"For sustainability, big international corporations will make the quickest difference. Whether it is genuine or PR, they can
make changes at the stroke of a pen."                                                             
                        David Attenborough
Would you like to know more about your key competitors and their marketing strategies? How do you know what your competitors are doing? Do you think you're doing enough? What are your priorities?
Providing up-to-the-minute insight into competitors' claims, positioning, trends and themes, our reports monitor the sustainability activities of multinational companies to give you a better understanding of your competitors' marketing activities.
Our reports allow companies to benchmark themselves against comparable companies, providing easy-to-use summaries of the latest initiatives. Allowing you to decide what is genuine and what is PR.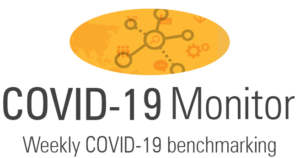 Covid-19 Monitor
Sustainability Monitor is now publishing weekly reports summarizing the social media activity of the biggest players in
What are the key players saying on social media? If anything. When did they make their first announcements? At corporate or brand level? Who is most/least prominent? What are they claiming? Who are they prompting? What acts of philanthropy are taking place? Original content or retweets?
During a time of non-stop changes, tracking what your competitors are claiming on a global basis is a tremendous challenge. We are using our proven methodologies, processes and templates to examine the social media activities of the key players in three categories where products will have a tangible impact on the spread of and treatments for the COVID-19 virus.
SusWatch
Our monthly SusWatch reports collect, collate, curate and analyse the latest social media data to provide summarised insight into competitors' marketing claims. The reports are as relevant to the C-suite as marketing, strategy and finance departments.
Tracking the key players in the sector, our reports highlight companies' latest strategies, the activity level, the social media in which they are promoting their campaigns, how they are differentiating themselves, trends and comparisons with other sectors.